The largest Degrassi fan fiction site on the web!
Welcome to Degrassi Freak Fiction, the sub-site of
Degrassi Freak
. We hope you enjoy reading the fruits of these writers' labors.
Sit back, relax, and enjoy reading!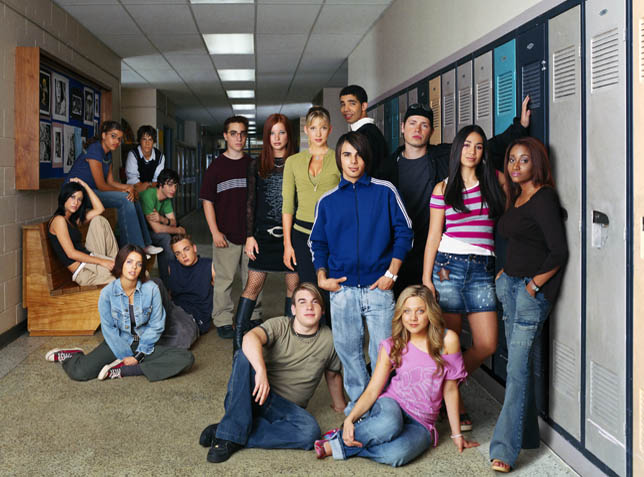 Hey everyone. I know that it's been a while . . . as in two years. Wow, it both seems like I this site was a regular part of my life yesterday, and a part of my life another lifetime ago. I'm sorry it took so long to do this, but I felt all the visitors and contributors to this site deserved an explanation as to why this site has not been updated. Shortly before I last updated this site, I lost a friend to suicide. His death shook my life to its very foundations. On top of mourning, the loss forced me to reevaluate a lot of things. RENT, by Jonathan Larson, became the soundtrack of my grief, and the soundtrack to the life I wanted to live: "There is no future. There is not past. Thank God this moment's not the last. There's only us. There's only this. Forget regret or life is yours to miss." And in the process, I lost touch with this site. Not to mention the fact that Degrassi was such a part of my past, and so realistic, sometimes it forced me to face things my broken soul couldn't deal with. I still watch Degrassi. I still love Degrassi. But I don't forsee a time in which I will update this site again. I will, however keep it online. I hope you understand my decision. Thank you to the many loyal visitors and contributors for embracing this site and its contribution to Degrassi fandom.
DISCLAIMER
As per Merriam-Webster Online fiction is defined as: something invented by the imagination or feigned; specifically: an invented story
Everything on this site is the product of the writers' imaginations . . . a.k.a. not real. Not only that, these stories do not depict actual events or scripts from Degrassi: The Next Generation.
The webmasters and authors do not work for Degrassi nor do they know the cast or crew of Degrassi.
Talk about the stories here.
Latest Updates:

21 September

Chapter 10 of Tangled by Felicia